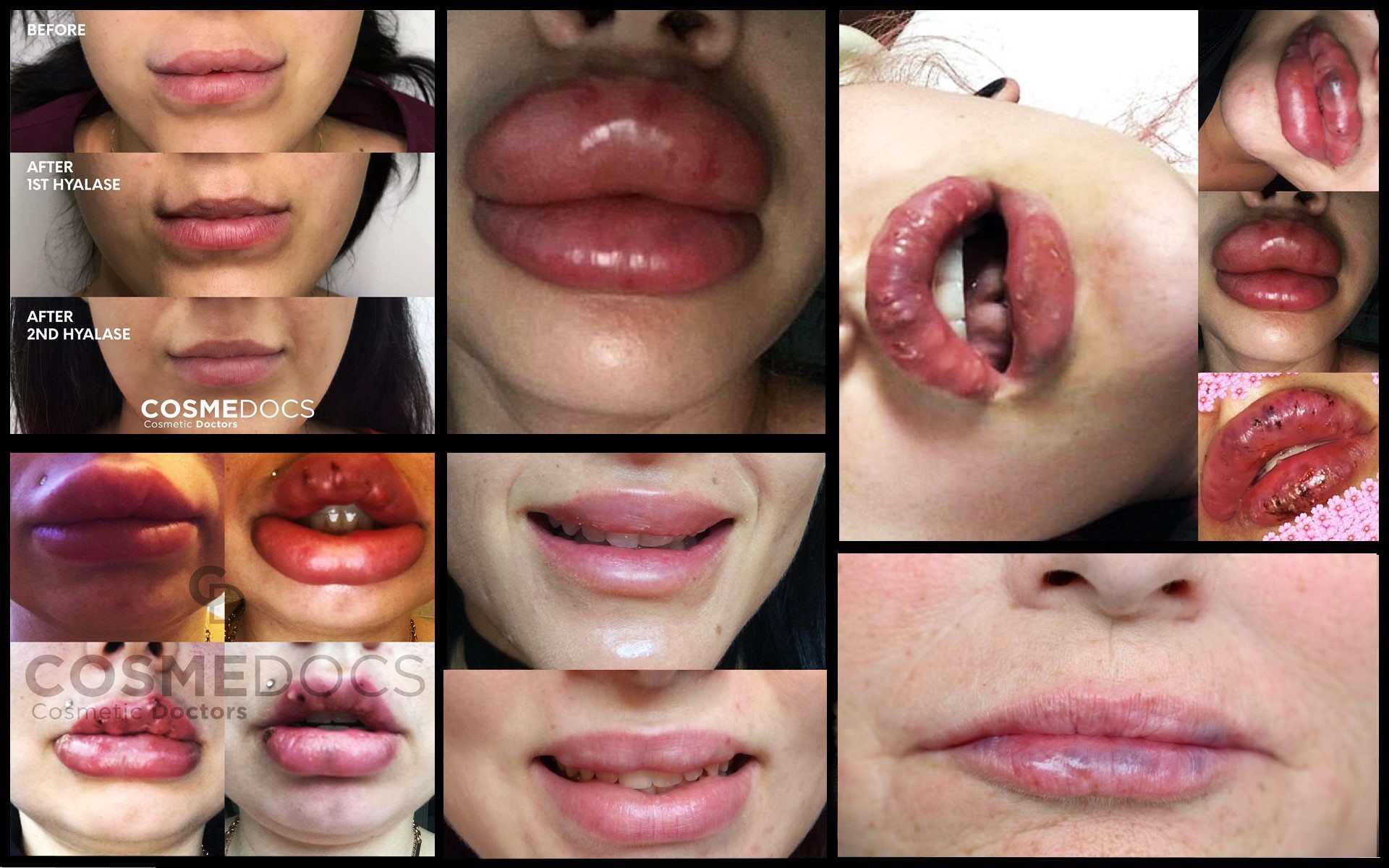 Bad Lip Fillers Are Not Bad Luck : Let's Undo The Unnecessary
So, you are here because you are planning to get lip fillers; fix a botched lip job or reading this just for fun. Well, it can be said without a shadow of doubt that bad lip fillers are anything but fun.
You may or may not be at fault for such a disaster but it would be useful to know the underlying causes, quick fixes and ways to avoid it. Read on to find out! You can thank us later…
A good lip filler is like a perfect dress that simply never goes out of style!

   CosmExperts💕
What Are Lip Fillers?
A lip filler is an injectable treatment for the ultimate lip enhancement using Dermal Fillers. The dermal fillers contain Hyaluronic Acid, a substance that is naturally found in your skin to keep it plump and youthful.
This cosmetic procedure can do many wonders such as volumizing a thin pout, restoring that lost plumpness and volume in ageing lips or smoothing upper lip wrinkles or 'lipstick lines'.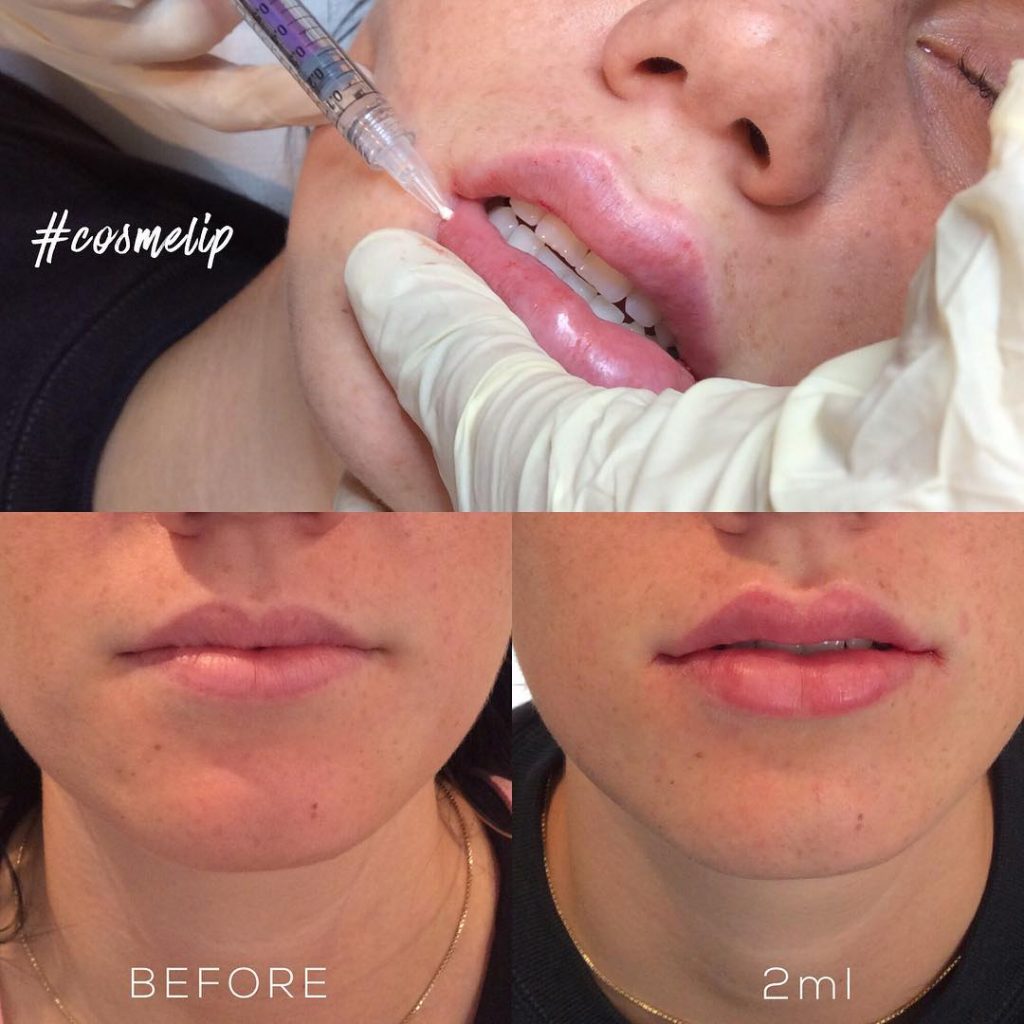 Many men and women also like to reshape and add definition to their lips that instantly improves their entire look!
Check out these stunning lip fillers before and after transformations at our CosmeDocs clinics!
However, lip fillers have come a long way. From celebrities like Kylie Jenner to Megan McKenna to Lady Gaga or Charlotte Crosby, plumped up pouts using Dermal fillers have gained widespread acceptance and popularity.
What Makes Lip Jobs So Insanely Popular?
In a nutshell, the 'social validation' and hence, self-confidence has a lot to do with this cult favourite lip enhancement.  
Statista, the leading provider of market and consumer data, shared the top cosmetic procedures in the United Kingdom in 2021, based on monthly online search traffic.
As of January 2021, lip filler treatments in the UK were the most in demand aesthetic procedure with a monthly search volume of 40.5 thousand. Hair transplant, on the other hand ranked second, with a monthly search volume of about 33 thousand.
So, why are they trending so much?
Totally safe
Minimal aftercare
Speedy lip 'tweakment'
Little to no downtime & risks
Can be tailored your personal preference
Reverses lip thinning & ageing
Attractive pout lasting for months
Visible lip rejuvenation
Let's you enjoy a more balanced facial profile
Lip Filler In Action — How Does It Work?
Simple and easy they say, but not quite. Lip augmentation using injectable dermal fillers is a sophisticated and delicate procedure. Though it is totally non-invasive, still, it involves your face, skin and arteries. Hence, an absolute care and caution is needed to get that dreamy pout…safely.
Success of your lip enhancement lies in:
Deep detailed consultation with your doctor
Choosing the right amount and right type of filler for your treatment
Using 'inject & inspect' technique to monitor the overall buildup of the dermal fillers into the lips.
Good doctors also prefer to use fine micro-cannulas to minimise bruising or swelling after the procedure.
Strictly following proper pre and post-treatment guidelines by the patients
Dear readers, hyaluronic acid-based lip injections are just not for adding volume to your pout or make it fuller-looking and seductive.
 In fact, your doctor needs to ensure that the new lips also appear proportionate and natural.
Bad Lip Fillers Or A Botched Lip Job?
Unlike a lip filler procedure, that instantly and subtly enhances, reshapes and plumps up your lips, bad lip fillers do quite the contrary. 
A bad lip filler is also known as a 'botched lip job' that results in uneven lips that can also look lumpy, bruised, over-filled or poorly shaped. The overall effect is simply out of proportion to the rest of your facial features which look visually unappealing.
The difference lies not only in the outcome of the procedures but also who and how they are carried out. Typically, an unskilled or inexperienced practitioner may be the reason behind your bad lip fillers. 
From the wrong choice of fillers to faulty injection techniques of your doctor. Or, from your own unrealistic expectations from lip fillers to a poor aesthetic understanding on the part of your injector, anything can easily go wrong.
Bad Lip Fillers Before And After
Below are few examples of the aftermath of bad lip fillers that were totally unnecessary and could have been prevented in the first place. Lumpy lips, poorly shaped pout, wrong injection techniques are possible reasons behind such 'Oh No' moments!
Bad Bruising After Lip Fillers
Reversing A Botched Lip Job
Oops! Did that nightmare turn into a reality? Got bad lip fillers? Bubbly lumps? Are they too big and unnatural? Or simply unhappy with your new look?
Okay…no need to panic.
The good news is that you do not have to live with that nightmare for long! Experts at CosmeDocs have fixed dozens of 'lip filler gone wrong' cases by dissolving them and hence, successfully reversing the damage.
Using a special enzyme called Hyaluronidase, breaks down the hyaluronic acid based filler in your lips…right away. Phew! Depending on the amount of filler injected into your lips, you may need more than 1 session to do away with your bad lip fillers.
However, prevention is always, ALWAYS better than cure…right? CosmExperts share a few handy pieces of advice with you to avoid a botched lip job.
Dodging The Bullet! — Avoiding Bad Lip Fillers
A quick Google search will show you what a botched lip filler actually looks like. Dive in a little and you will find out that many of the 'lip filler gone wrong' victims were either at fault themselves or were misled by the 'Instagram Syndrome'.
To help you avoid any unwanted aftermath of bad lip fillers, read on these following tips from our experts that will surely help you minimise your risks of ruining your pout!
Always Pick A Practitioner With A Good Repute
We cannot stress enough the importance of a good and skilled injector, dear readers! You ask why?
Only a trained aesthetic practitioner who is well-versed in facial anatomy and a great deal of knowledge in what he does should be your pick to prevent bad lip filler effects.
What's even more important is to have an 'Aesthetic Eye' and good reviews from his clients which can surely help you make an informed decision. Experts at CosmeDocs 
Leave Those Celebrity Lips At Home
Yes please! It is simply impossible to look exactly like your beloved celebrity, unless you were born their doppelgänger. Yikes! 
Everyone is unique and beautiful in their own way. Therefore, it is crucial not to idealise others but rather improve and enhance your own features and appreciate them in the end.
So, forget Russian Doll Lips or Kylie's oversized pout or you may yourself end up with a 'Trout Pout'.
That's right. Do your homework before signing up for such an adventure…(a daunting one, no doubt.) Dig deep into what a lip filler journey looks like to avoid any unpleasant surprises. 
Last but not the least, always look for a quality aesthetics clinic that follows highest standards and the clinical environment is sterile. 
All of this toiling is to ensure you get the safest and desired results without any regrets.
Get Real — Too High Goals, Too High Risks
Yes lip fillers are ah-mazing and let you enjoy a juicy, pillowy pout in just a matter of minutes. However, do not expect them to transform you into someone else! 
Many patients demand instantly bigger and 'Instagrammable Lips' which is certainly impossible to achieve, especially if it is your first time getting a lip job.
Moreover, too much lip injections may also give you the infamous 'sausage lips effect' which looks anything but attractive
Hence, a good doctor would never talk you into getting bigger lips which will look highly disproportionate and 'scary'.
Not Bigger The Better, But More Subtle, The Stunning
There is no look better than 'your look but better'. Soft hyaluronic acid based lip fillers can help you get just that, provided your cosmetic doctor believes in the 'less is more' approach.
One of the key ways to avoid a bad lip fillers is to choose a plump and hydrated pout rather than a bee-stung look. Even if you do like to have just a little more volume, your practitioner can always start, with small amounts of lip injection injected carefully and cautiously. 
Naturally build up your lips size that is in harmony with your overall facial profile. That is your ultimate lip filler guide!
From Bad Lip Fillers To A Beautiful Pout — At CosmeDocs
Your lips are one of the first features of your face that people notice, and so, you need to ensure you do not settle for anything cheap and risky whether it is a bad product or poorly skilled injector!
We know that an overdone pout or an unnatural lip shape can be unforgiving and only an experienced aesthetic practitioner can help you avoid it.
Great Looking Lips Start With Good Consultation
At CosmeDocs, experts believe that lip fillers can do a huge favour to anyone who is seeking a natural lip enhancement, while also avoiding duck lips or a trout pout. 
However, this is only possible with an in-depth consultation between you and your doctor who has an artistic eye and good reviews too.
At CosmeDocs, a complete facial analysis is carried out along with an open discussion on your aesthetic goals. The next step involves a smooth and virtually painless lip filler treatment, giving you an ultimate natural rejuvenation.
So, no matter if you have a bad lip fillers experience or want to avoid one altogether, head over to CosmeDocs where we make sure that you only look a better version of YOURSELF!