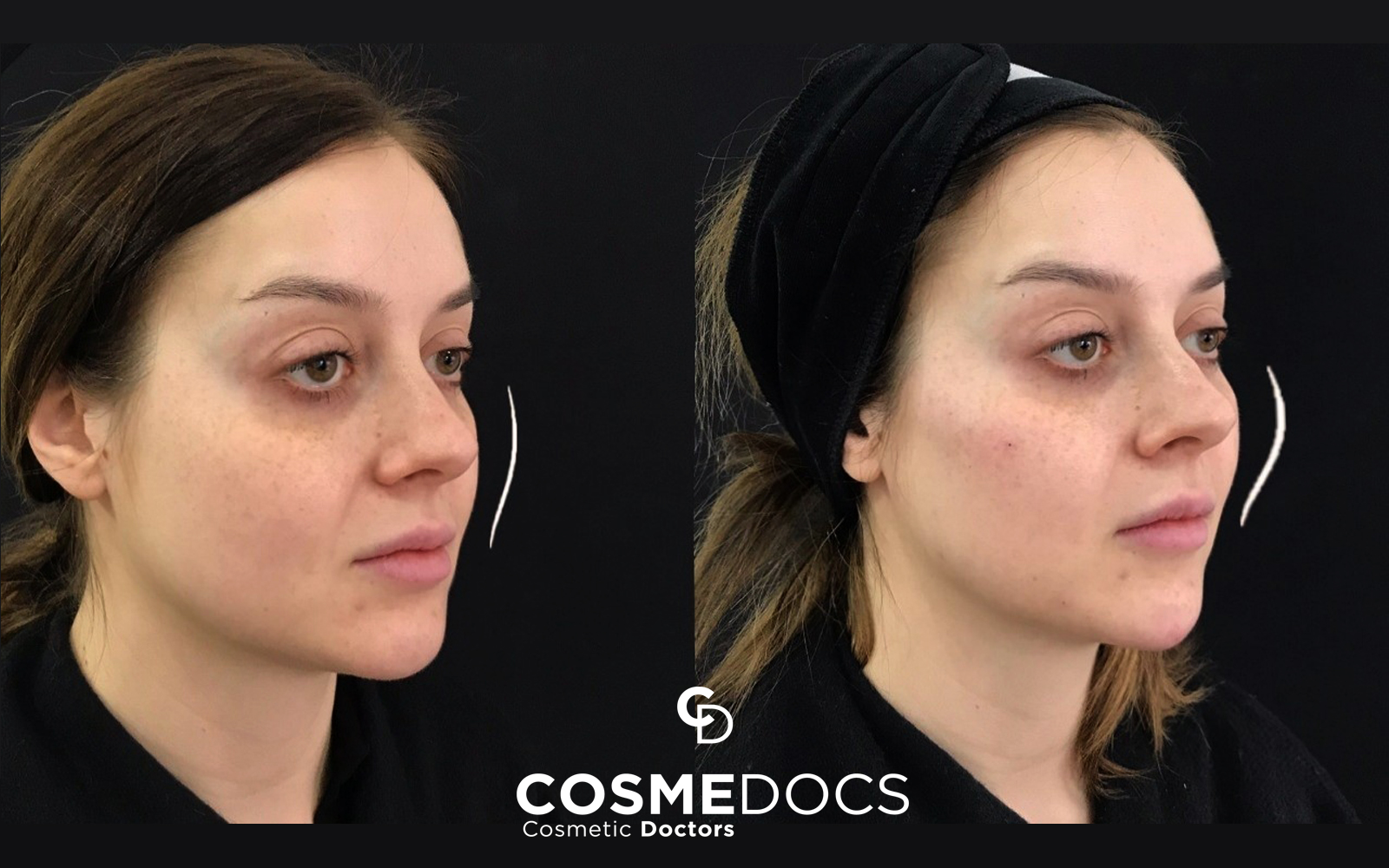 How Long Do Cheek Fillers Last: 5 Top Factors & 5 Lasting Tips
Good things do not last forever, but they do last for a long time! This maxim holds true for the most popular cosmetic treatment of cheek fillers. From the snatched and sculpted look to turning back the ageing clock, this procedure is a multi-tasker! So, a good question is, how long do cheek fillers last? And what can you do to make them last longer? Read on to find out!
Many patients regardless of their age and gender are somewhat not so satisfied with their looks. Hence, they seek quick and easy ways to improve their facial profile among which the most common are:
The results you ask? Instant! The benefits you ask? Many! However, many patients at CosmeDocs frequently ask about the longevity of their results. The answer, though very simple, is not so simple! So let's dig right in!
What Are Cheek Fillers?
Cheek fillers, a.k.a cheek lift, a.k.a cheek augmentation is a procedure that involves adding volume, definition, contour and shape to your cheek area using dermal fillers. It is a completely non-surgical midface enhancement treatment with remarkably natural results in a matter of minutes!
7 Top Benefits Of Cheek Filler To Get In 2022
Get Instant Model-esque Cheekbones
High, prominent cheekbones look visually very attractive and people go to various lengths to get them.

Angelina Jolie, Johnny Depp, Bella Hadid and Cillian Murphy. 
These celebs instantly pop into our mind when we imagine firm, pronounced cheekbones, right?
Do you envy their sculpted features?
Well, time to turn around your own look with cheek fillers and get those spectacular contours without breaking your bank. 
Restored, Rejuvenated In 30 Minutes
Clients of all ages, whether looking for reversing facial volume loss and 'deflated cheeks' or adding definition to their 'cheek-less' face are welcome! 
Experts at CosmeDocs, using the master injection techniques, their artistic vision and experience transform you in no time. 
Get Contoured Cheeks Without A Contouring Powder
Thanks to the Kardashians and Jenners, face baking and conto
uring has helped us to look our best momentarily.
However, makeup does not last long and it is time for some actual results. 
With non-surgical cheek augmentation, you can expect to enjoy long-lasting facial rejuvenation that does not simply wash away with water and soap!
P.S. you can always enhance your new cheekbones with your favourite sculpting kit.
Instant Results, Visible Transformation
No more crash dieting, sweaty gym workouts and definitely no need of months of weight loss with dermal filler cheek lift!
All you need to do is book a snappy appointment at our aesthetic clinic and get in touch with one of our doctors to discuss your treatment.
Next up, sculpted new cheeks that are also defined and pronounced without looking fake.
But now the real question is, how long do cheek fillers last ?
We will break down that for you in a while.
Have you had a chance to see the yearbook of your parents or even of yourself if you are in your 40's or 50's?
Notice how plump your face was and now as you are ageing, your cheeks are also losing that bounce and youthful 'S curve'?
By injecting dermal fillers in the cheeks, doctors at CosmeDocs restore the much needed volume in your face along with that lost facial contour and lift. 
Natural To Dramatic — You Are In Charge!
While too much filler in the face is not advisable at all, however, you can ask for more from your doctor.
 Since there is no general anesthesia needed, hence, throughout the procedure, you can monitor the cheek fillers treatment.
Many clients prefer a 'barely there' look in order to avoid a chipmunk face and our experts help them get one!
Reversible Results Without Regrets
Not so thrilled with your cheek lift? Do you want your old face back? You are in luck! Cheek fillers are reversible. 
Unlike a cheek implant, dermal fillers in cheeks can be easily broken down for clients who are unhappy with their cheek lift and would like to undo the procedure…cool right?
Not up for a surgical facelift? Then switch to 'Liquid Facelift' which involves a 8-point non-surgical facelift.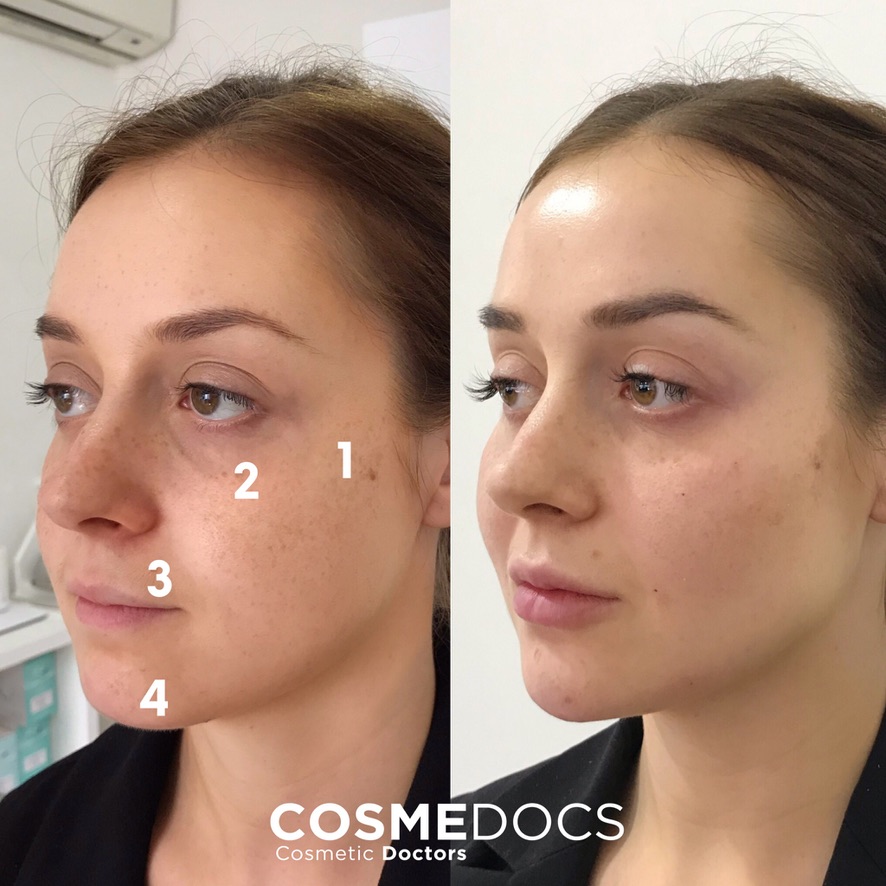 This sophisticated procedure consists of:
Under eye filler

Smile lines filler

Cheekbone Enhancement

Cheek volume restoration

Lower face enhancement

Sad mouth corner uplift

Pre-jowl lift 

Jawline Filler
Hence, you can choose cheek augmentation in combination with a variety of other 'tweakments' without undergoing the knife!
Cheek Filler Gone Wrong!— Beware
"Everything in excess is opposed to nature"

                                                                                                          Hippocrates
And we wonder if Hippocrates had an 'overfilled' experience himself, but this proverb is so on point! While it is true that firm, sky high cheekbones are always in demand, however, too much dermal filler can be a disaster.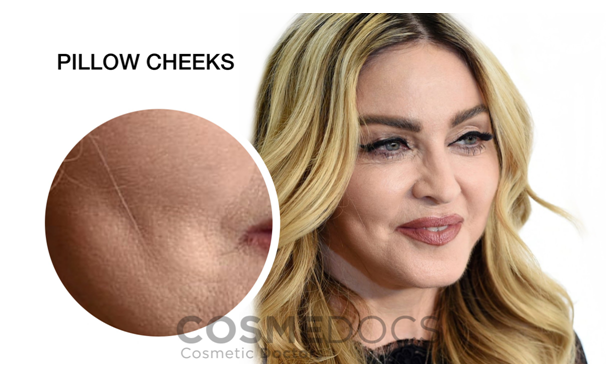 At CosmeDocs, the aesthetic doctors always push the clients for a subtle cheek augmentation using Teosyal Ultra Deep for long lasting effects. 
To avoid a bad cheek filler or a 'Pillow- Face', the experts have a clear approach of 'A little filler goes a long way'. Only our aesthetic eye and years of experience guides us the way.
Top 5 Factors Affecting Cheek Fillers Results
Hyaluronic acid-based face fillers are multi-taskers. They not only fill in deep wrinkles and reverse facial volume loss but also contour, reshape and enhance a facial profile…effortlessly!
But wait… there is a catch dear readers. Your dermal filler results are affected by a number of factors. We are sharing a few of them with you:
It is important to know that your facial features that have high-mobility tend to breakdown injectable products rather more quickly than areas with little to no movement at all. For instance, your lip fillers may not last for a long time due to continuous movements. 
Similarly, your cheek fillers may last anywhere between 6 to 12 months due frequent motions, unlike a nose filler that may last longer since it does not move much.
Well, this factor makes much more sense as the more product is injected into your skin, the more time it takes to breakdown.
Hence, more cheek filler injected into your face (though not advised by our experts) will last longer.
P.S. this also means your face will be puffier for a long time!
You must always choose an experienced practitioner who knows when to start and when to stop with his injection.
This way you can expect to achieve the most enviable and natural looking cheekbones.
The Type Of Dermal Fillers Used
As mentioned earlier in the article, dermal fillers are multi-purpose hyaluronic acid gels that are used to fill in wrinkles as well as give structure to the skin. Therefore, to serve different aesthetic purposes, there are also fillers of different thickness and formulations.
For instance, Stylage lip filler injected at CosmeDocs usually lasts from 6 to 9 months. On the other hand, Teosyal Ultra Deep used for those sexy cheekbones and chiselled jawline has a life of up to 18 months!
Your Personal Aesthetic Goals
If it is simply lip hydration you want or plumping up your deep wrinkles, you may not need a lot of dermal filler for subtle enhancements. But that also means your results may wear off faster than a cheek filler that requires more product in your midface.
Speaking from our personal experience at CosmeDocs clinic, we can safely say that what you choose to do with your body today will reflect on it tomorrow. 
"Life is a matter of choices, and every choice you make, makes you"

                                                                                                  John C. Maxwell
To put it in the right context, your cheek fillers treatment is greatly affected by your diet, your stress levels, and the degree of exposure to the sun rays.
Dermal fillers tend to breakdown much quickly in a dehydrated body. Moreover, UV rays can degrade them to a great extent.
Tips To Add Life To Your Cheek Fillers
Who would not want to look great and youthful for long? As mentioned earlier, hyaluronic acid face fillers are not permanent and wear off after a certain period. Not a good news for many people out there. 
Well, there are in fact a few good tips from Cosmexperts which can surely help you to stretch the effects of your cheek enhancement. We are listing down some tried and true ways to extend the life of your cheek filler results!
Follow The Aftercare Advice
The good thing with injectable fillers is that there is practically no downtime involved. Plus, you can resume your daily activities almost as soon as you get off of that chair! 
However, there is ONE thing that you need to bear in mind if you desire to enjoy long lasting results of cheek fillers.
Take the aftercare advice of your doctor seriously folks. The guidelines such as avoiding rubbing, massaging, indulging in strenuous activities can really add life to your new high cheekbones! 
2. Hydrate, Hydrate, Hydrate!
We simply cannot emphasise this enough. As you know, hyaluronic acid makes most of the face fillers used for lip enhancement, cheek lift and tear troughs and this acid binds water. 
Hence, if you want to stretch the life of your beautiful cheek fillers, you need to stay well-hydrated.
Moreover, drinking a sufficient amount of water is a good way to prevent an early onset of ageing signs. Don't forget to moisturise people. 
So, now you have another reason to keep your hydration levels up and invest in a good water bottle today!
3. Sun & Fillers Don't Add Up
Most of us simply love a 'sun-kissed glow' don't we? Sadly, your skin and cheek fillers don't. 
"Did you know that in various studies, it was confirmed that exposure to UV rays is to blame for around 80% of facial skin ageing?"
The collagen and hyaluronic acid that give skin its firmness and elasticity are severely damaged by extended and frequent exposure to UV radiation. 
So, the only way to go around this is to slather on a broad-spectrum sunscreen of SPF 15 and above and avoid too much sun tanning beds and lamps.
4. Switch To Collagen Boosting Skincare
There is no match for robust skincare ladies and gentlemen! If you want to keep wrinkles and facial volume loss at bay while also prolonging your cheek lift, practice good skincare. 
Look for plumping and collagen stimulating products such as Retinol, Vitamin C and of course, Peptides, to make your skincare routine highly rewarding!
Check out our Super Skin Duo by Harley Street Formulations containing the best-sellers, Revitalize C20 Vitamin C serum and Stimulate RE Dual Retinol Cream. 
5. Get Regular Top-Ups & Touch-Ups
It has been observed that clients who book regular cheek filler appointments at CosmeDocs before their results completely wear off tend to enjoy long-lasting results. How come you asked?
Well, the injectable fillers not only boost your skin's own collagen production but with regular maintenance, the performance of the existing dermal filler is enhanced. 
So, how long do cheek fillers last with these handy tips from the doctors? Well, with proper aftercare and healthy lifestyle choices, you can stretch the results to as far as 8 months from 6 months. Of course, this too depends on the kind of hyaluronic acid face filler used for the cheek lift.
Cheek Tweak At CosmeDocs
Beauty lies in nature and CosmeDocs knows that! Our aesthetic experts dive deep into your facial profile to deliver a subtle cheek lift that is in harmony with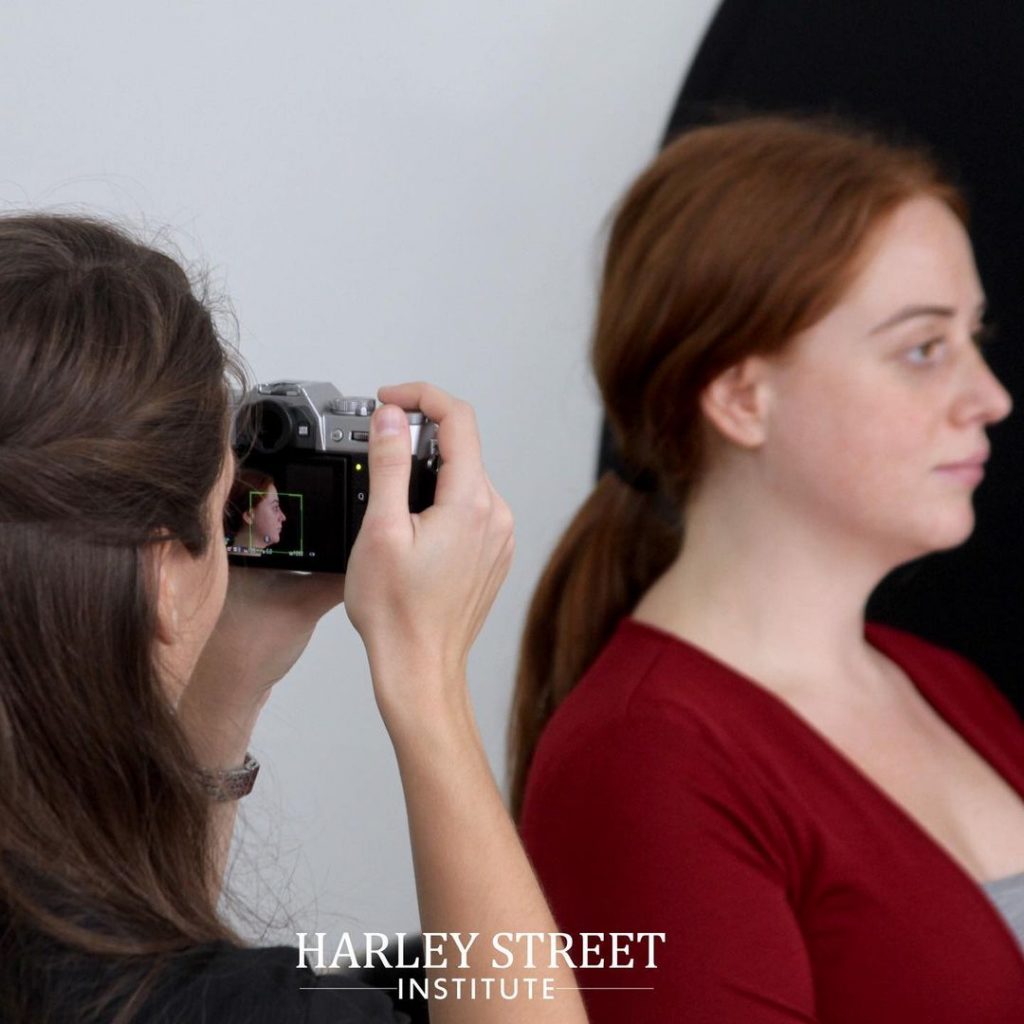 the rest of your facial features. 
Check out our cheek fillers before and after photos where our clients enjoy visibly high, pronounced and sculpted cheekbones.
We hope that we have addressed the most burning question of how long do cheek fillers last and have helped you get the most out of your cheek fillers! 
Ready to make the heads turn?
Get in touch with us today and book your cheek filler appointment to make a noticeable difference to your visage.
Let us know your thoughts in the comments down below!