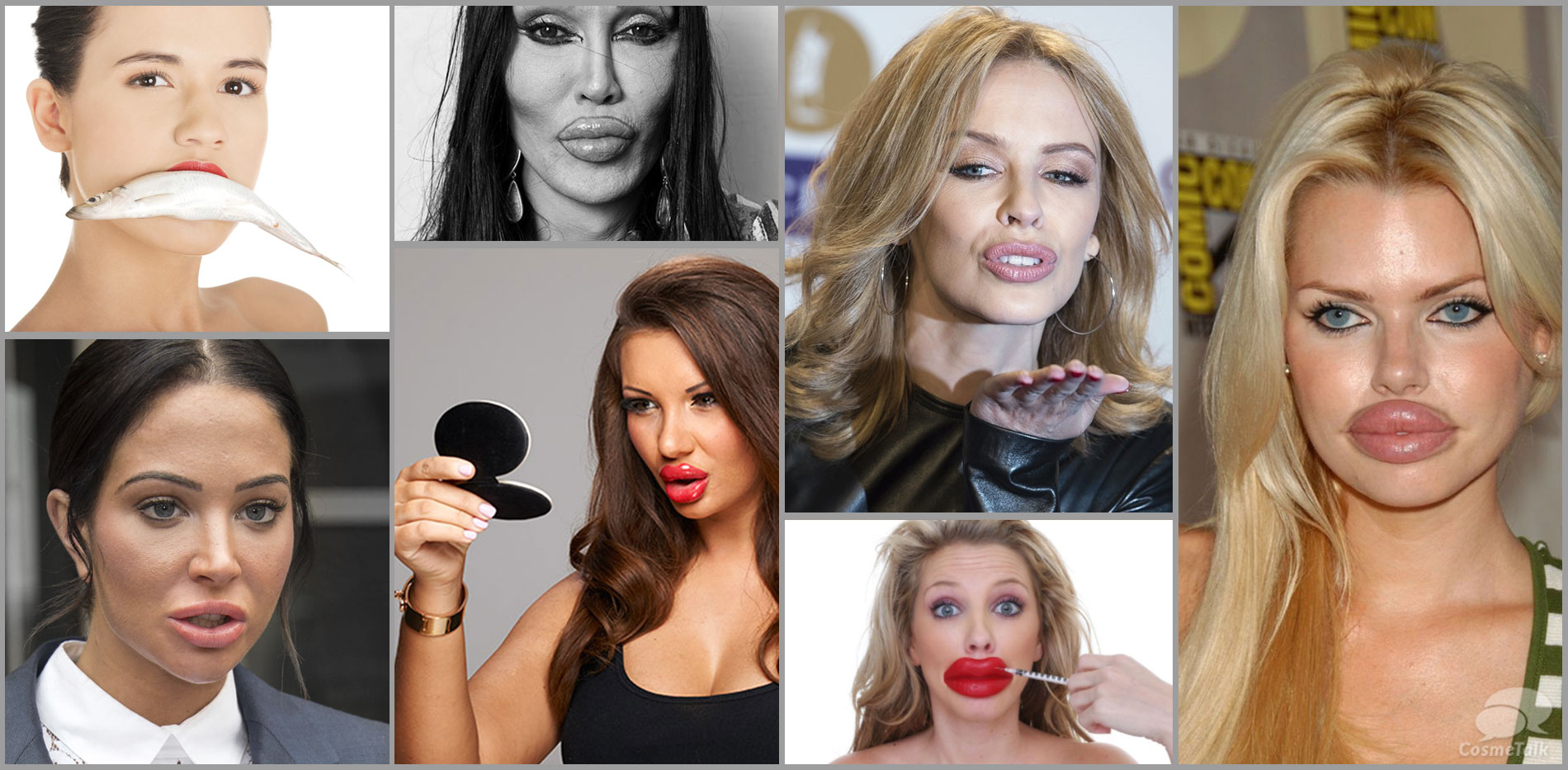 How to avoid creating trout pout during Lip enhancement?
Lips are the focal feature of our face, our smile and laughter. Any type of changes in the lips colour, size or shape is instantly noticeable by people. Fuller and plump lips are associated with sensuality, sexuality and seduction. Whether taken rightly or wrongly some have gone too far in taking this concept. In the past few years, there has been great emphasis of celebrities on lip enhancement featuring 'trout pouts' or 'duck lips' and there are reality TV programmes that are seen endorsing over-the-top-look of lips.
Lip enhancement is no doubt, a wildly popular and successful treatment procedure. Non-surgical lip augmentation has provided a quick, safe and highly effective alternative to surgical lip enhancement procedure which means that now it is easily possible to gain luscious and plump lips without spending extravagant amount on surgery and without long healing period. According to the research study by American Society of Plastic Surgeons the demand for lip augmentation during 2011 rose by 49% and this is still increasing (source: http://www.plasticsurgery.org/news/2012/138-million-cosmetic-plastic-surgery-procedures-performed-in-2011.html).
Non-surgical lip augmentation is one of the most requested aesthetic procedures. Plump and juicy lips definitely make one look desirable and youthful. But unfortunately, despite its popularity , the stories of lip enhancement gone wrong leading to 'Trout Pouts' or 'Duck lips' among celebrities like Katie Price, Lesly Ash and many others has earned this treatment a notorious reputation. However, it's not exactly the cause of treatment but a result of bad and poor lip enhancement treatment due to too much injection in the upper lip done by unprofessional hands.
Natural anatomy of Lips
Naturally, if we see a lip anatomy, the lower lip is always slightly bigger than the upper lip. This is not noticeable by most of the people. It's not exactly the upper lip which gives a sexy pout. In fact, it's the lower lip which is responsible for giving a natural pout to the lips. The trout pout is created when more of the filler injections are injected into upper lip.
The difference between 'Trout Pout' and 'Duck Lip'
When the upper lip protrudes outwards more than the lower lip which gives it an unnatural upward curve, it is referred to as 'duck lip'. A 'trout pout' on other hand is one that become so full that its cupid's bow disappear. The upper lip becomes a semi-circle giving an upside down appearance to the lips.
Most of the women when think of having bigger lips they usually go for enhancement of upper lip but actually it's not a good idea because the perfect lips comprise of bigger bottom lip and comparatively smaller upper lip.
Despite this fact, why people opting for lip enhancement end up having 'trout pout' or 'duck lips'? Well, the answer lies in the skill of the aesthetic doctor or injector and his assessment and evaluation of the lips and entire facial anatomy as well as the type of filler used.
The most commonly used fillers for lip augmentation are hyaluronic dermal fillers including Restylane, Juvederm and Radiesse.
Achievement of perfect lips through Steiner's line
A good method used for achievement of perfect lips is the 'Steiner's Line' analysis. It is a concept given by Cecil C. Steiner who was a dentist and developed a kind of analysis according to which the lips should be touching the line that extends from the soft tissue silhouette of the chin towards the centre of S that is created by the lower nose border.
Ideal proportions of lips
From the frontal view, the ideal proportion of lip is 1:1:6 which mean almost 40% of the volume in the upper lip while 60% of the volume in the lower lip. In addition to this, the width of the horizontal width of the mouth should be proportionate to that of one and half times width of the nose.
The accentuation of lips with dermal fillers should always give natural results with three dimensional enhancements of the female lips contours while giving a well-defined shape.
Injection technique for achieving perfect natural lips
There is no standard injection technique for injecting fillers in lip for lip enhancement because lips of every individual are different in size, shape and volume. So the injection treatment with fillers should be tailored to the requirements of the patient. An experienced and competent injector will immaculately examine and evaluate the lips of patient and surrounding skin. Based on it, an individually tailored lip augmentation treatment plan will be created to enhance lips in the most natural manner which enhances the overall facial features. The ultimate aim of using the fillers should be to enhance the natural contours and improve protrusions of the patient, giving a shape to the lips that artistically match with the unique features of the patient as well as his or her individualised aesthetic design.
Thus, if you want your lips to look like Angelina Jolie then you are on the wrong path. You can present the injector with the photo of kind of lips you want to have but after consultation practitioner will recommend the appropriate lip shape according to your individual lip shape and facial features.