Two Skin Superheroes To Add To Your 40's Anti Aging Skincare
So now you are in your big 4-0, 40's. Congrats! You have made it this far. No less than a milestone, right? But do not forget your skin too has gone through many changes in all these decades including years of sun damage, ageing wrinkles and lax skin. Your skin SOS? Why a robust anti aging skincare of course!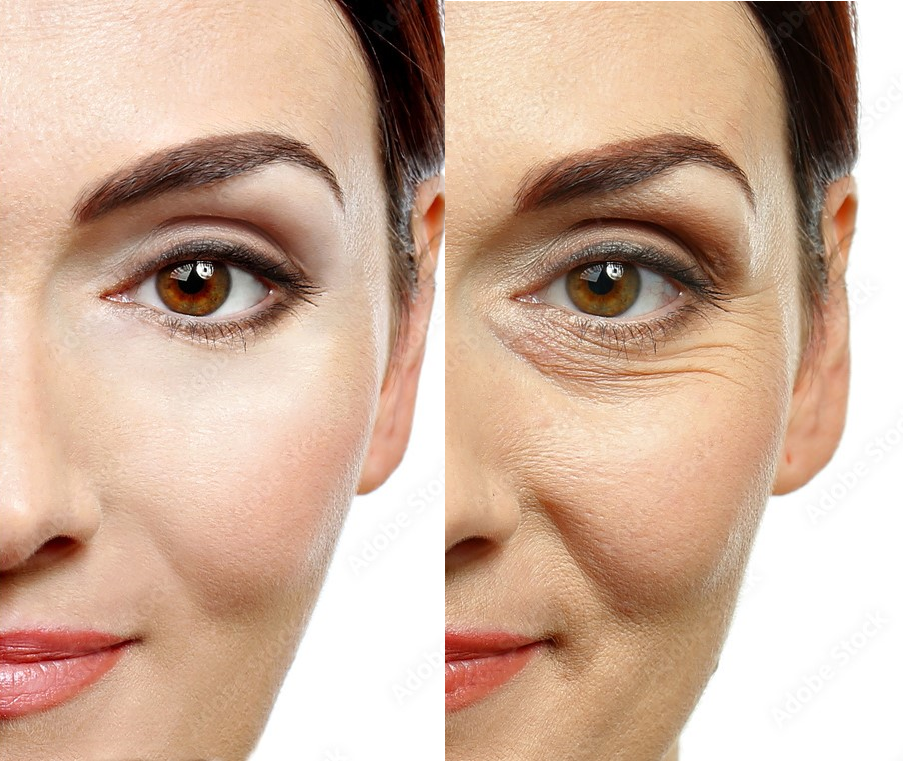 What Really Happens To Your Skin In Your 40's?
One thing is for certain. 40's is not the age to look 'too mature'. Though it is totally normal to experience maturing and advancing with time. However, many of us are just not ready to embrace the unwanted ageing signs. 
Most Common Ageing Signs On A 40's Face
If you are not one of those who have a decent skincare routine, keep a track of the changes in your skin especially when you hit 40s or even 50s!
Dark shadows under the eyes
Blotchy skin & uneven skin tone
Easily visible pores

Poor rough skin texture
The Right Time To Kickstart Your Anti-Ageing Ritual?
Good news! It is never too late to make a change and beauty experts are one page on this one.
According to The American Academy of Dermatology Association, a pantry of quality anti-wrinkle products used in the 40's and even 50's can ward off ageing signs. 
However, the self-fulfilled prophecy of a younger, fresher looking skin does not come in a beauty jar. You also need to double up your anti aging skincare routine with healthy skin care habits, such as:
Religious skin protection from UV rays

Keeping your skin hydrated 

Never skipping an anti aging moisturiser with hyaluronic acid

Break up with smoking and never get back ever again!

Load on antioxidants inside and out to fight off skin damaging free radicals 

Get plentiful sleep at night for a youthful skin that will surely last! 
Top 3 Skincare To Stay Away From In Your 40s
A powerful anti-ageing approach should not only include what to use for your skin but also what not to put on it. 
Alcohol-Based Products
Oh no! Have you been indulging into skincare containing denatured alcohol such as toners, facial washes and makeup removers? Stop right away!
Dermatologists agree that as you age, your skin craves for hydration and an intact skin barrier.
But alcohol coming in contact with your skin can strip it of that much needed moisture. Moreover, a dry or sensitive skin type would never welcome it.
Petrolatum & Mineral Oil
These twins are not skin friendly because they readily clog pores and even make them look bigger.
While mineral oil based products may help sealing in the moisture into your skin, however, this barrier effect only suffocates your 40s skin. 
So, it's good to stay away from petroleum based moisturisers and indulge in those with hyaluronic acid instead!
Harsh Skin Exfoliants
Yes! We know that by your 40s, your skin cells turnover process has become sluggish.
Thus, leading to uneven, blotchy and rough complexion.
However, that is no good reason to start buffing your delicate skin with abrasive physical exfoliants especially those beady scrubs and brushes. 
A long-term retinol and AHAs and BHAs is what you need!
Make Vitamin C & Vitamin A — Your Am To Pm Skin Partners!
These two are most talked about on Instagram, YouTube and on TV! The skin savvy audience just cannot have enough of it and for all the right reasons. Well, number 1, they actually work. Top skin experts and skincare labs validate their efficiency in delivering anti aging skincare benefits. 
So, while Vitamin C does its job in shielding your skin from harmful UV rays during the day, Vitamin A (retinoids) reverses and transforms it as you catch up on your beauty sleep. Sounds convincing?
What Does Vitamin C Do? 
In a word? Alot! This antioxidant is not only refreshing when consumed in the form of a morning juice but has tons of anti aging skin benefits as well. 
According to an article published by The Harvard Medical School, using this vitamin topically for 90 days on a daily basis can improve the look of facial and neck fine lines and wrinkles.
Mix it with your favourite sunscreen and you can beef up your skincare game to the whole new level!
Revitalise C20 — 50❌ More Antioxidants
Revitalise C20 Vitamin C serum is truly a God sent product especially for a 40s skin. How?
Vitamin C with 20% (L-Ascorbic acid) concentration is a powerful antioxidant that fights off free radicals (Major factor behind the ageing process).

Research

supports the role of this popular Vitamin in reducing the hours of sunburn damage by at least 40 to 60%.  

Revitalise C20

from Super Skin Duo reboots your declining collagen making process. 

Say goodbye to dark spots and hyperpigmentation which is quite common to see as you reach 40s.
What Does Vitamin A Do?
Topical Vitamin A is not called 'Skin Super Hero' for nothing. In addition to correcting acne and healing post acne scars, it can dig deep down your skin layer to transform it for the better.
Research has shown that with persistent topical usage of this antioxidant at night, promotes thickening of your skin. Now this is exactly what you would want to keep wrinkles, crepiness and other ageing signs at bay!
Stimulate RE — Dual Retinoids In Action!
There is probably not a single skin expert or a beauty influencer out there who will not go gaga over Retinoids! Well, they are not wrong.
Vitamin A rich skincare products are a dream come true for anyone who values their skin without a fail.
Keeping in view the slew of skincare benefits of retinol, Harley Street Formulations has prepared UK's cult favourite Stimulate RE. 
The best anti aging skincare cream has got all that your 40's skin needs. From light and air proof packaging to the right strength and balance of skin friendly ingredients. 
2 Retinoids, 1 Goal
— Skin Goals!
Experts at Harley Street Formulations have boosted this best retinol cream by harnessing the dual action of Retinol and its gentler version Retinyl Palmitate. Hence making Stimulate RE a holy grail for all skin types.
Retinol
Speeds up skin cell turnover for a smoother skin texture

Softens and reduces creases and wrinkles 

Decongests clogged, congested pores and refines them
Retinyl Palmitate
Gently sweeps away dead skin cells and debris from pores

Effortlessly brightens up your skin tone

A superb anti aging ingredient for sensitive skin type fellas!
Hard to pick one for your skin? Get 2 in 1!
Super Skin Duo 
The Yin & Yang Of Skincare
As mentioned earlier, the ageing lines and signs, in your 40s keep getting deeper and visible. Also, our environment is full of toxins, free radicals, emotional stress and strain that is simply overwhelming for our skin. This is where Harley Street Formulations' Super Skin Duo comes in!
This cult favourite skin set has been designed to tackle, fix, resurface, and maximise luminosity of your complexion. Hence, guaranteeing clinical perfection without having you to spend thousands on fancy anti ageing skincare.
The Ultimate Power Couple For 40s+
A anti aging skincare ritual should not have to be so complex. By combining Revitalise C20 Vitamin C serum and Stimulate RE Dual Retinoid Cream, you can safely address major ageing signs. 
The Super Skin Duo by Harley Street Formulations targets major skin woes that show up in 40s and beyond. From softening visible creases by resurfacing skin to boosting collagen and elastin for a firmer looking skin, you are all covered.
Don't let your skin tell your age…ever!