Spring trends
Spring has sprung….
Well, for today at least. As Britain is basking in a positively balmy 20 degree heatwave I thought it only fitting that we look at the hottest trends for spring 2016.
Big brows
These babies are not going anywhere despite Kim K, Lily Aldridge and Katy Perry trying to make invisi brows happen. (They didn't look good on them so there is no chance for us mere mortals). Flat or arched, intentionally bushy brows as this seasons key. Rock them with a slick of mascara, a perfect base and a peachy nude lip for a gorgeous "I woke up like this" look
Mermaid chic
Recently Instagram went crazy over a mermaid inspired, multicoloured highlighter hit our faces. With the first releases selling out and not available again until the end of May, this highlighter craze is set to be around for a while longer. If multicoloured pastel cheeks aren't you thang (and let's be honest, it's not the look most of us will rock to the office) then this look is all about that highlight – the more the better. Rock this look with the hottest mermaid inspired hair, in pastel pinks, luscious lavenders and shimmering silvers.
Sun stripping
This look is softer than the contour and less glowing than strobing and it's set to take off as our weather hots up. This make up trend is perfect for rocking that California beach babe look – team with a textured beach wave, balayaged to perfection and rock those short shorts.
Lips
Let's talk gloss people. Gloss is back but not as we know it, the sticky gunk of the past – that used to make sure every last bit of your hair caught it as any tiniest breeze dare blow – are gone. Add a little gloss over any lipstick to rock this look, but nudes and cherry reds are set to be the hottest colours around.
Baby blues
Blue eyeshadow was seen everywhere on the London fashion week catwalks, but not in a retro 80s way. This seasons blue is all about finding the right tone to make your eyes pop, teaming it with a smoky finish for the evening.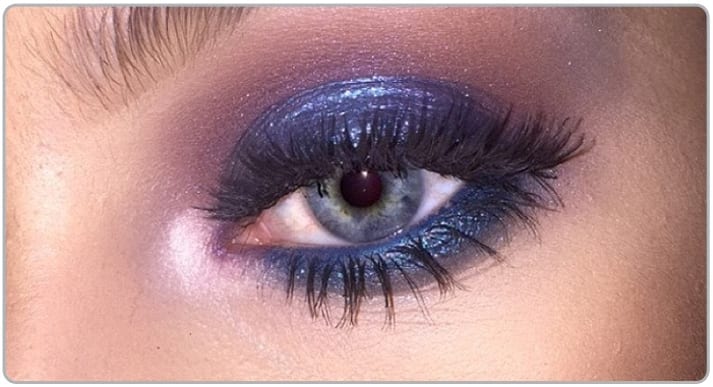 Sunset boulevard
Another key look this season will be sunset eyes. Soft burnt oranges, reds and pinks seemlessy blended together to create a sunset all of your very own every time you blink. To rock this look you will need to invest in some decent brushes and work on that blending technique day and night.
Lashes
Amazing lashes make any makeup look 100% better. True story. So wether you invest in an amazing mascara, have your lashes enhanced or buy shares in lily lashes, lashes are your new best friends.
Faking it
Tans are big all year round, but make sure your legs are sun worthy in an instant by investing in a good fake tanning product, perfect your technique or simply hung out the best tanning expert you can find and let them do all of the hard work.
Perfect skin
When is this not a key trend? With the weather finally warming up, we tend to wear much more light weight bases. And with this springs focus being on a bronzed, glowing complexion now is the time purchase some good quality skin care – why not book in to see one of the doctors at Cosmedocs and arrange a fully bespoke skin care regimen.
Sources: